Midna (ミドナ, Midona?) is a member of the Twili, a fictional race of magic-wielders in the 2006 video game The Legend of Zelda: Twilight Princess. Throughout most of the game, she is in her diminutive, imp-like form and wears magical headgear. She is a main character of Twilight Princess along with The Legend of Zelda series mainstays Link, Princess Zelda, and Ganon.
Now I'm sure we're all familiar with the almost legendary imp-form Midna but this is easily one of my favorite human form Midnas to date!
This cosplay comes direct from Cosplay.com member
MisatoNpenpen
(also
IchigoKitty
on dA.
The details are absolutely perfect and I don't think I've seen such a great body makeup job in a long time. Great job, keep them coming!
And just for fun, have a Midna/Link picture that I think shows a different side to Midna.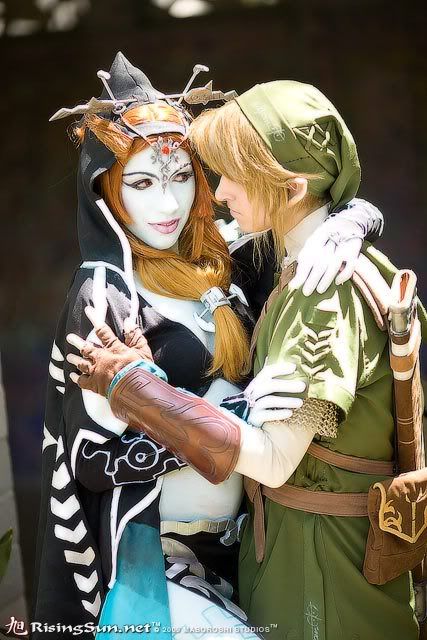 Disagree? Think you have a better Midna cosplayer? Want to suggest a cosplayer for tomorrow's post? Leave me a comment or drop me an e-mail!