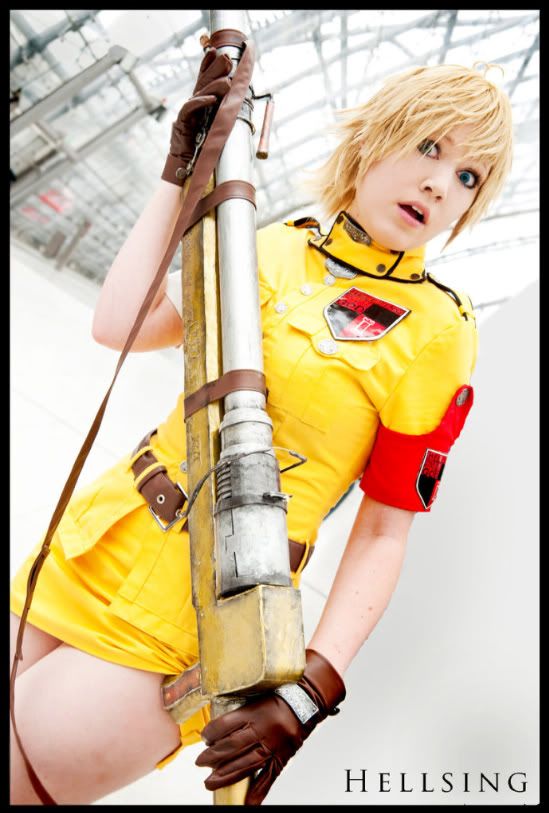 Seras Victoria is one of the main characters in the manga, anime and OVA Hellsing. In the anime, she acted as the point of view character for the audience. Seras is a Draculina, a term used to refer to the female members of the Dracula bloodline, since she has been turned into a vampire by Alucard. The term is not historically accurate since no female vampire turned by Dracula was ever referred to by this term in Stoker's book and may have been created specifically for Hellsing, but Seras is called this multiple times over the course of the story.
Ranma2020
makes such a cute Seras and
Franky-chan
did a great job capturing this shot so cleverly entitled "Oops, I did it again." The background is great and while some cosplay photographers argue that turning the camera for pictures is obnoxious and unnecessary I think it fits the photo perfectly.
Have another
photo
from Ranma2020 and Franky-chan which shows off the awesome craftsmanship of the giant gun (featured below)!
Disagree? Think you have a better Seras Victoria cosplayer? Want to suggest a cosplayer for tomorrow's post? Leave me a comment or drop me an e-mail!